It's almost that time of year again… BACK TO SCHOOL!
So no, it's not great that the summer vacation is almost over. And yes, that does mean getting back to school. But weirdly, I am one of those crazy people who are happy about that! I love the start of a new school year: the fresh new faces; seeing how students have changed and grown over the vacation; reuniting with colleagues; new classroom displays; a clean slate.
However, a new school year also means lots of planning. So at TeachersPayTeachers we are having a SALE! And who doesn't love to save money and get great new teaching materials?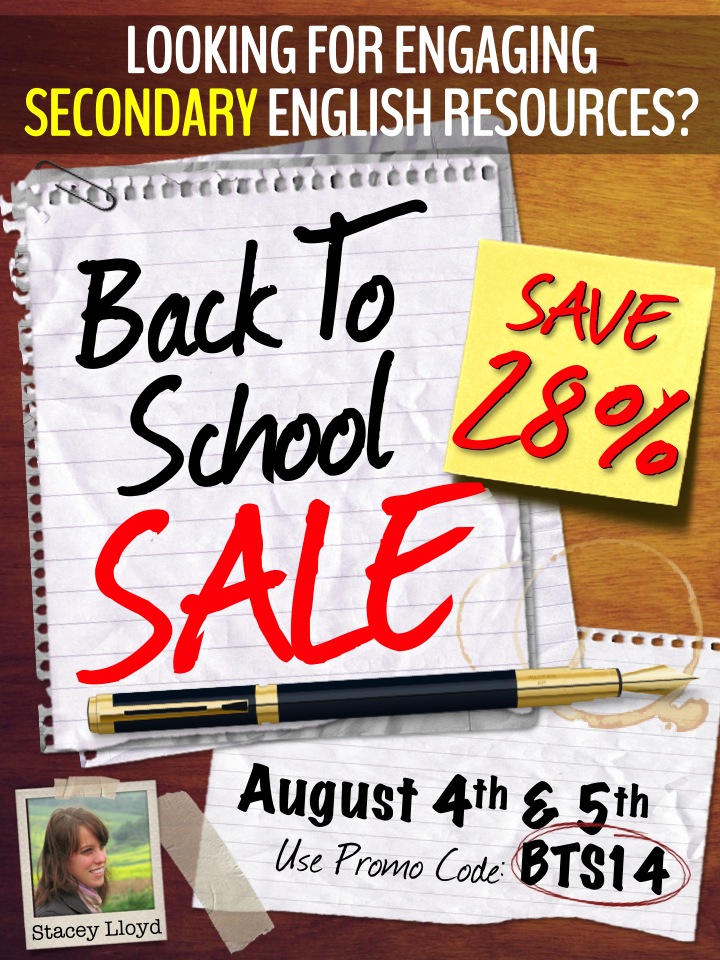 So drop by my store on 4th or 5th August and get some great deals… and GOOD LUCK for the back-to-school season!